Membership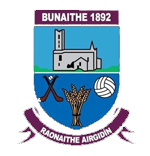 Adult Membership ( incl Gym Membership ) €100
Adult Membership ( excl Gym Membership ) €60
Family Membership ( incl Gym Membership ) €150
Family Membership ( excl Gym Membership ) €100
Student Membership ( incl Gym Membership ) €70
Student Membership ( excl Gym Membership ) €50
OAP's €40
Juvenile Membership (single child) €50
Gym membership €100
Please note access to Gym is strictly limited to over 16's
Gym fobs available from Emmett Harrington on 086 7871358
Lotto (annual subscription fee of €100 for your entry into our weekly draw). €100
Kids Birthday Parties Book the Astroturf for two hours and have use of the kitchen & meeting room for the party (Telephone Donie on 086 8734711 to book)
Astroturf
Lights 1 hour €40
No lights 1 hour €20
Cork GAA Board Tickets €100
PAYMENT CAN BE MADE BY STANDING ORDER
Your support is vital to the up keep of the club and your contribution to our local lotto is always greatly appreciated.
Club gear is available to buy from Cathal Dineen or through the O' Neill's Sportswear website.
PAID MEMBERSHIP LIST FOR 2020 WILL BE DISPLAYED ON CLUB NOTICEBOARD
Anyone who plays for the club is required to be a member in order to be covered by club insurance. The membership fee helps toward the club's administration costs, insurance costs, purchase of gym equipment, upkeep of gym and grounds. Payment can be made online or to any club officer or by standing order (contact club officer for details). Fully paid up members will be displayed on club noticeboard.
Benefits of membership:
Three adult teams and numerous underage teams to play with.

Various membership options including or excluding gym.

Text notifications on WhatsApp/Viber/SMS if required.

Club members will have first preference on any All-Ireland tickets.

Members have an active say in how the club is run.

Club gear, etc