Facilities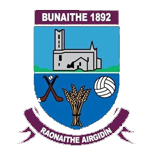 The sporting facilities of Argideen Rangers have come a long way from the nomadic early days of the clubs existence! The story of how Our Lady's Well became our home can be viewed here. The Timoleague Community grounds in Lettercollum boast a playing field, 70m X 30m astroturf, hurling wall, dressing rooms, meeting room, gym, kitchen and changing facilities. The astroturf can be rented for sport, birthday parties etc. with lights (€40/hour) or without lights (€20/hour). Please contact Donie O' Callaghan on 086 873 4711. Furthermore in Timoleague village there is an indoor bally alley with astroturf floor which can be booked by contacting Charlie Madden's pub on (023) 8846120. 
To book the playing field or Astroturf please see this link. 
Each team manager should organise a trained electronic scoreboard operator to attend during matches. Some of the people trained include; Luke McCarthy, Lorcan O' Leary, Sean Henchion, Mark Henchion, Kevin Collins, Mike Harte, Denis O' Leary, Ross Twoomey, Finbarr Walsh, Emmett Harrington, JJ O' Brien and Liam Murphy.
To become a member of our club please see membership rates here.