Lotto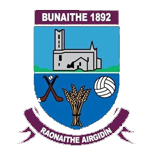 The Argideen Rangers club lotto is the main source of finance needed to run our club and prepare all of our teams with essential equipment (hurleys, sliothars, footballs, etc) and look after our players with medical and physiotherapy costs. Other sizeable costs include affiliation fees, insurance costs and the financing of debt relating to the improvement of playing facilities.
The costs are ever increasing and we are very grateful for the generous support of the local community to our lotto. Over the last year close to €45,000 has been given out in prizemoney to local winners. The weekly draw will take place every Sunday night (or Monday in the case of a bank holiday weekend) with each pub listed below rotating the draw. The weekly lotto results and jackpot can be viewed on our homepage, social media websites, signs entering Timoleague and village noticeboards.  Tickets are priced at:
€2 each or 3 for €5 for weekly entry
€25 for 3 months
€50 for 6 months
€100 for 12 months
Direct debit option available (contact club officer for details)
Tickets can be bought online at this link or in person from;
Charlie Maddens Bar
Pad Joes Bar
Monks Lane
Timoleague Post Office
Foleys Centra Shop
The Brewery Bar, Clonakilty
or from any club officer.