Argideen Rangers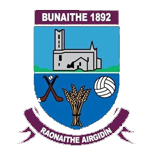 The underage section of our club has benefitted from huge work over the last few years. In 2017 Argideen's U12 hurlers had a great year and won their competition while our U10 team was unbeaten all year. Children from under 6 to under 12 level in our club continue to have top class, regular training, mini matches and blitzes and most importantly they have loads of fun!
Our underage coaching success has been recognised in recent years with two Rebel Óg awards in 2016 and 2017. Rebel Óg Coaching Benchmarking 2020 is a programme that provides a template for best practice in coaching, promoting maximum participation and optimal playing standards in juvenile clubs throughout Cork city and county. The programme includes minimum requirements for entry, with subsequent progression to Bronze, Silver or Gold targets, which clubs would strive to achieve with the assistance of their local GDA. Bronze criteria are based on establishing a primary school coaching and games programme in schools within a club's catchment area. The minimum requirements for entry include some essential club structures for the implementation of any coaching plan. Also, a requirement for clubs to host a Kellogg's Cúl Camp is included in the criteria.
Kids Nursery Programme U6's & U8's
Our Nursery Programme ( Under 6's ) and Under 8's coaching starts back on Sat 24th March 2018 from 11am to 12 noon in the Astro Turf at Our Lady's Well Sports Complex. Our U8's & U6's will also train on Wednesday evenings (6:30pm – 7:30pm) starting in mid April.
The Nursery Programme is a series of fun based exercises to develop movement and motor skills along with an opportunity for kids to have their first experience of Gaelic football and hurling. The Nursery Programme is open to all children under 6 who are attending National School. This Programme focuses on participation and there are no competitive matches.
Under 8's Programme will include coaching in Hurling, Football & fundamental movement skills. The U8's will also take part in an extensive programme of Rebel Og Hurling & Football Blitzes.
Under 10's & Under 12's
Under 10's & Under 12's training will also take place on Wednesday evenings from 6:30pm to 7:30pm and on Saturday mornings from 11am to 12 noon. The under 10's will also take part in an extensive programme of U10 hurling and football Leagues. The U 12's will take part in league and championship. For information on under 10's please contact John Michael Foley and for U12's please contact Tony Crowley.
Juvenile coaching Rules
All children must register with Argideen Rangers Gaa Club
All U6's must be accompanied by a parent for duration of coaching sessions to assist with toilet breaks etc.
All children must have the required equipment (Gum-shields for Gaelic football and helmets & shin-guards for hurling).
All children to bring their own water bottles to coaching sessions.
Please note that coaching communication will be carried out using individual WhatsApp groups
Other Items
Tea & Coffee will be available in our club house every Saturday morning while training is taking place.
All our coaches are Garda vetted and have completed all relevant coaching courses.
Also the Argideen Rangers GAA Cúl Camp takes place from July 16th to 20th and all age groups of both girls & boys are welcome to attend. To register please visit here or contact Mary Harrington on 086 0819551.
Juvenile Club Contacts