Rebels Bounty Draw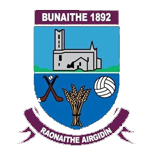 The new County Board draw has been re-branded as the "Rebels' Bounty Draw".
Support your club and county by entering the draw online https://bit.ly/35zA4Un
There are great prizes to be won and draws take place each month (Prizes of up to €25,000).  Due to Covid, the draws for January and February are postponed and will now take place on Wednesday March 25th.  
There is two payment options available:
€100 - Full payment
€10 x 10 monthly installments
Please be sure to select your club as Argideen Rangers when entering the draw